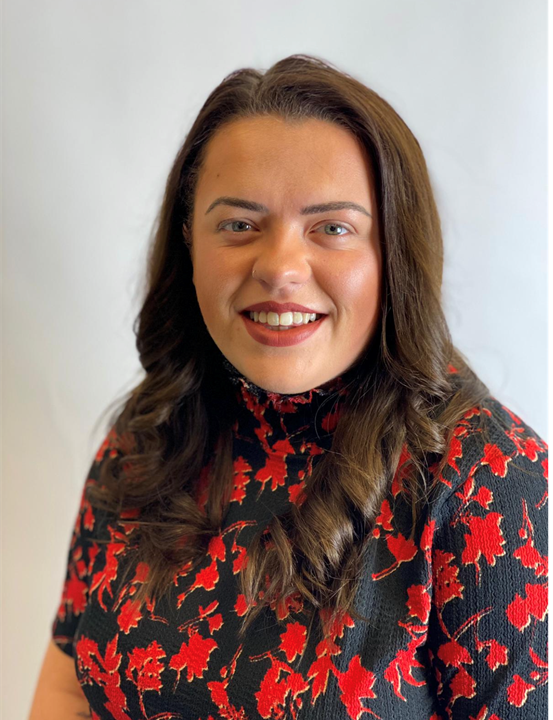 LVS Ascot Principal Christine Cunniffe nominated Art Teacher Niamh Phillips for Outstanding Teacher of the Year in the Pearson National Teaching Awards. Mrs Cunniffe said "Niamh is an outstanding teacher who goes beyond the call of duty to ensure our pupils are safe, healthy & happy. Rarely do you find such a natural, passionate, dedicated & selfless shaper of young people's lives."
Who is Niamh?
Niamh Phillips is a home grown alumni giving back to the school that helped shape her. The opportunities and support her and her twin brother were given encouraged Niamh to embark on her own teaching journey.
Niamh was initially appointed as an Art Technician & quickly established herself within the department. She went on to complete her teacher training & qualified in 2021.
Having a twin brother who is dyslectic has served to inspire Niamh to find inclusive ways to approach teaching & learning. She implements innovative new methods to foster passion & excitement in & outside of the classroom to help children reach their full potential.
Teaching and learning:
A pupil, when asked about Miss Phillips said, "She is always there to calm you down and always manages to put a smile on your face even when you're having a down day."
Describing herself as a visual learner, Niamh takes a very visual approach to lessons, creating challenges & encouraging pupils to adopt different ways at looking at any problem, while developing their own style. She is very adept at creating challenges pitched at the right level for each pupil.
Niamh's first year of teaching was during lockdown – not an easy time to enter the classroom. She gained huge admiration from her head teacher and colleagues with her ability to create digital lessons that were fun and exciting, while reassuring and supporting pupils during what was a very stressful & extraordinary period.
Learning environment:
Known for going that extra mile in support of her colleagues and pupils, whether that is giving up time within her weekly timetable to accommodate a child's needs, or reassuring parents. Niamh instinctively provides the support and encouragement, taking into account each child's strengths and passions, to help them achieve success in school life – methods that also put a smile on their faces, say her teaching colleagues.
Her implementation of the 'Gratitude Jar' for her Year 11 Tutor Group, where children noted down what they were grateful for and popped it in the jar encouraged children to reflect upon, and appreciate, the simple daily joys, from a tasty breakfast at home or even a haircut.
Parent of Harry, Chantal Thomas, sums up Niamh's positive impact on her pupils:
"Until this past year we hadn't known just how much of a difference the professional dedication and brilliance of one teacher could, or would, make to our family. Miss Philips has supported our son through a change in schools, which was emotionally very challenging, and through her individual endeavour to provide inclusive support across all aspects of his school life, she has helped to give us our happy, confident son back. The effect which her leadership, kindness and the brilliance of her teaching has had on all of us at home is priceless & something which we will be forever grateful. There is no easy way to fully convey the direct impact which Miss Phillips has had on our son and our overall family life."
Her head of department, Rebecca Sandford says:
"Niamh will go above and beyond for her pupils and colleagues. She works extremely hard and is helpful to everyone – she is truly a pleasure to have around."
In addition to her teaching role, Niamh is:
Editor of the school's annual publication, Lives Magazine
She coaches the under-14s netball team
Oversees the Highly Able provision in Art
Recently appointed the co-ordinator for the school's Lives Week, where children engage in residential on and off-site activities that are about building resilience, friendships and having fun in the summer, post exams
A non-residential Tutor for the sixth form boarders and known for her home-from-home approach. She says: "I try to do everything to give them the best experiences & make them feel comfortable."
Recently promoted into the position of Second in the Art & Design department.
You may also like to read