Boarding School Admissions for International Students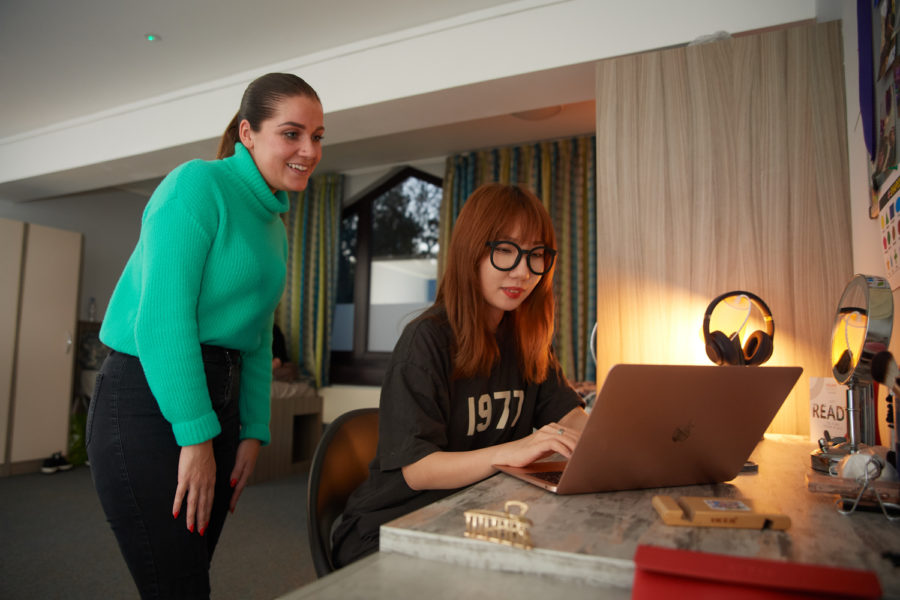 With around 20 different nationalities in our family of boarders at LVS Ascot our students benefit from a culturally diverse community. Our four boarding houses are all on our spacious campus with purpose-built facilities, nestled within 25 acres of beautiful parkland. A four boarding houses serve senior school and sixth form boys and girls aged 11-18 years in modern, comfortable houses that give students a sense of home from home.
We've been in the Independent School sector for over 200 years. Our school is conveniently located within easy reach of London, Heathrow airport, just an hour by train or road to Central London and only a few miles from Royal Windsor.
We are a co-ed British day and boarding school with around 850 students and approximately 22% of our school community are international boarders.
We do not have an entrance exam, however, overseas students will be required to complete an online English test and have an interview.
Visa Process
Once a student has completed the admissions process, received an official offer letter pack, accepted the place and the deposit payment requested has cleared in LVS Ascot accounts we are able to issue a Confirmation of Acceptance for Study (CAS).
It is then the parents of that student's responsibility to use the CAS to apply for a 'Child Student' or 'Student' visa. The visa type will be detailed in the CAS.
Once a visa has been granted by the Home Office/UKVI, we will request copies of the acceptance letter and entry clearance (Vignette) insert in the student's passport. We will advise the family that the student cannot travel to the UK until the start date on the entry clearance (Vignette) page.
We will also request the students' travel itinerary for arriving in the UK to ensure we are aware of when they will be arriving in the country and if not coming to our boarding house where they will be staying before they start attending school.
Once they arrive in the UK the student will need to collect their Biometric Residence Permit (BRP) from either our admissions office (if they have used our ALC code detailed in the CAS as the delivery option) or from the location detailed in their visa acceptance letter.
Our admissions team then regularly run reports to identify if any visa's are soon to expire and will contact the parents with a new CAS for them to apply for an updated visa, if applicable.
English as Additional Language (EAL)
We combine tailored English-Language (EAL) tuition with the breadth and depth of learning for which British schools are famed. Students leave LVS Ascot school fully prepared for their life ahead, whether it be a place at a British university or further study in their home country.
Agents
We have a good relationship with many international agents looking to secure an outstanding British education for their students.
We offer competitive terms and are happy to discuss short and long-term placements (minimum stay is 1 term).
Our four boarding houses are all situated within our safe and secure campus and offer a genuine home from home experience.
Our school is ideally placed to offer a valuable British education experience. In addition to the academically robust curriculum we offer our whole student community, we offer outstanding sports and performing arts facilities and options. For our international community we also offer:
Pre-A Level – a one year academic programme that focusses on language acquisition.
The NCUK International Foundation Year which gives guaranteed access to thousands of Undergraduate degrees.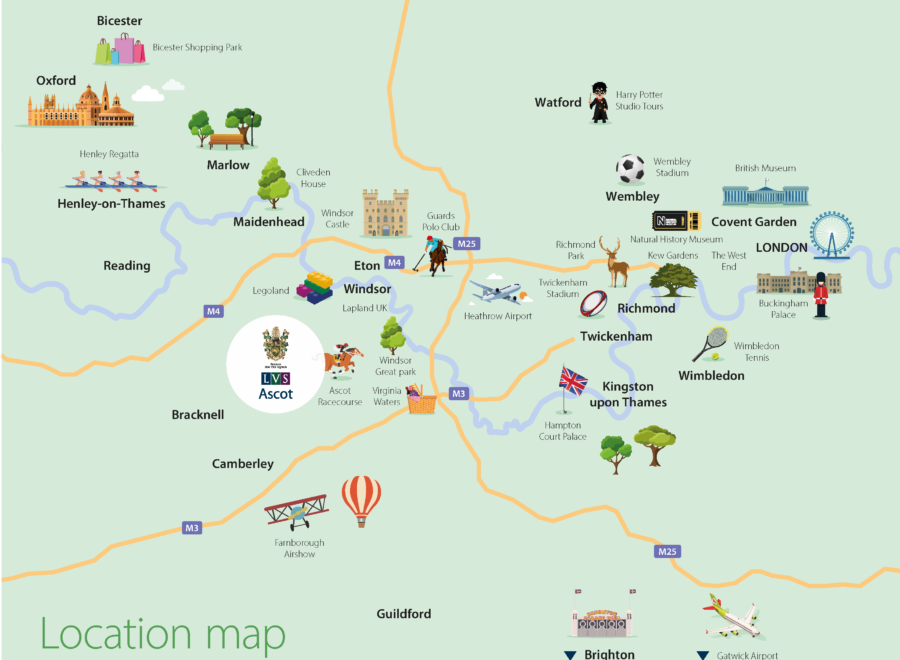 Being located within easy reach of London Heathrow airport, Central London and Royal Windsor ensures students experience British life and culture at its best:
London Heathrow (LHR) Airport
London Gatwick (LGW) Airport
Richmond
Twickenham
Windsor
Eton
Oxford
Brighton
Legoland
Lapland UK
With around 20 different nationalities within our boarding houses students benefit from a second-to-none cultural experience.