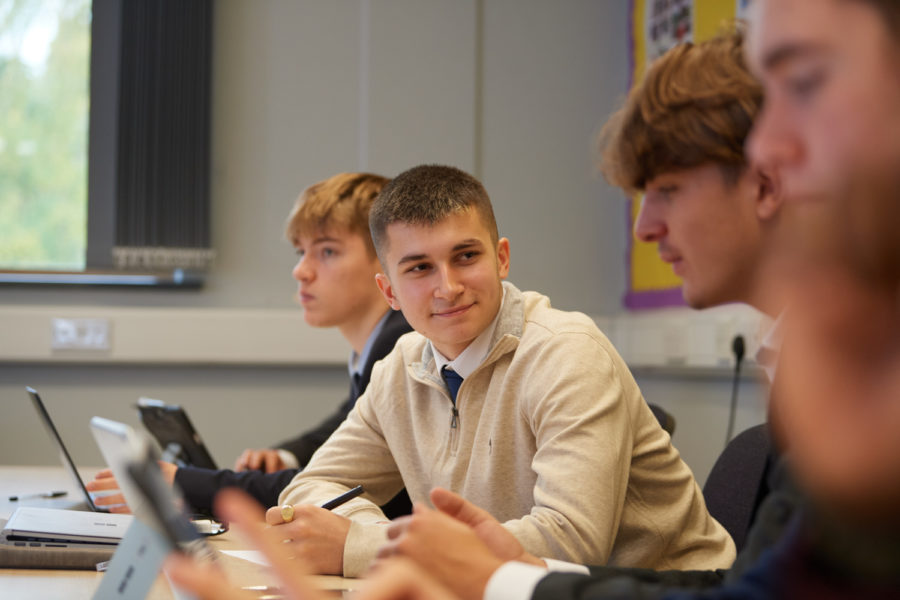 Transition to Sixth Form
The Sixth Form at LVS Ascot is a place of opportunities, where students can go on from our Senior School to study both A Level and BTEC qualifications, and then on to university or the world of work.
One of the main benefits of a Sixth Form is that it presents you with the opportunity to focus on what really interests you. The latter years of the Senior School will have given students the advantage of exam experience, but it will also have refined their interests.
Our teaching staff will be on hand to help give Year 11 students the best possible advice as to what they may want to do in our Sixth Form. There is a lot to consider, including thinking about what to do after A-Levels or BTECs. Students may want to go to university, embark on a career or start an apprenticeship or internship…so a lot will come down to the all-important subject choice in the Sixth
Form.
We've created a quick guide to help students make those decisions, or for them to leave their options open if they are not quite sure what they want to do in future.
At LVS Ascot we offer a wide range of A Levels and BTECs, including subjects that won't have been studied at GCSE.
Sixth Form Centre
The modernisation programme of our Sixth Form Centre was commissioned to recognise the requirements that our older students have for social and study space as well as delivering a study facility that provides a stepping stone to higher education and the workplace.
The range of purpose-built linked rooms supports our student's successes in their A-level and vocational studies. The Learning Resource Centre offers students an area to focus during their personal study periods and boasts a Sixth Form only computer site.
Sixth Form students also have sole access to an outdoor study and refreshment area.