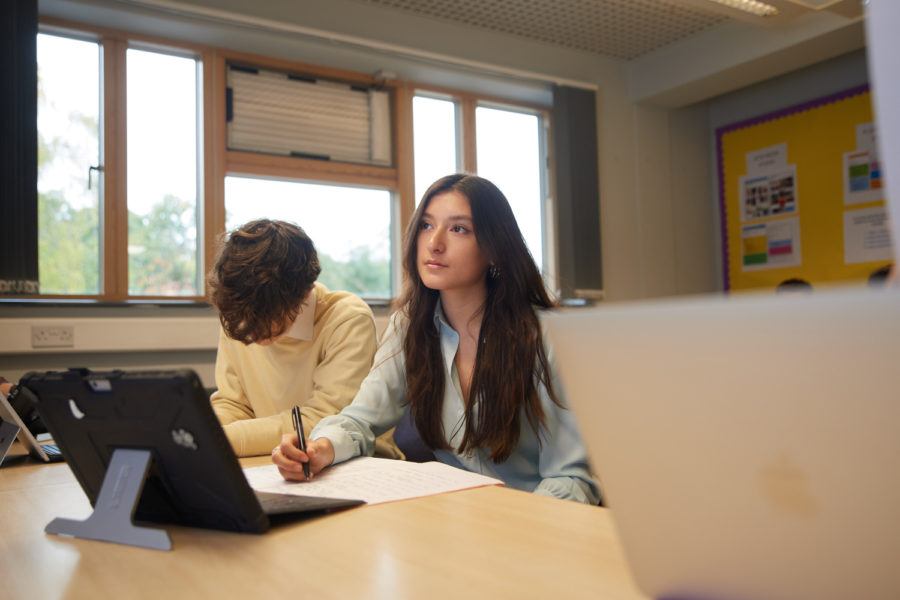 Find out more about how we can support international students with English and Maths learning:
Programme Features
One academic year with focus on language acquisition
Pupil part of Year 12 sixth form
Sixth form boarding house (age / space dependent)
Pupil Year 12 tutor group, Year 12 Life Learning and co-curricular programme and sport
15 periods intensive English
5 periods Maths
Directed private study for English
Opportunity to start IELTS programme in preparation for University entry.
Opportunity to study towards first language qualifications (e.g. Chinese and Russian) if available (lesson charges payable as extra)
Entrance requirements: Interview via Zoom, English test and minimum CEFR A2
"He is being challenged and encouraged and has reached levels of confidence, maturity and academic progress that has surpassed all expectations."
-Parent of LVS Ascot Student
LVS1 Enrichment Programme
A range of extra-curricular optional activities and lectures, included in the fees.
University and Career Counselling
To help students make appropriate choices for the future.