Boarding Options
Our boarding school facilities offer an educational gateway to the future of children from 20+ nationalities. Our boarding houses are all situated on our main parkland campus in Ascot, Berkshire, UK.
The modern, well-equipped campus is ideally located in South-East England, with excellent travel links to major airports and to London.
Weekly and Full Boarding
Full boarding, with complete flexibility at weekends, allowing families to choose whether students stay at school or return home
Flexi-boarding
Allowing for both parents and students to attend evening and/or regular commitments both inside and outside of school
Occasional Boarding
Emergency or 'one-off' boarding, it allows family flexibility as and when required on an adhoc basis
We feel very lucky to have found boarding at LVS Ascot. It has given our son and our daughter the chance for a wonderful stable education with amazing opportunities, brilliant supportive staff and lifelong friendships.
Kay & John McCrann, Parents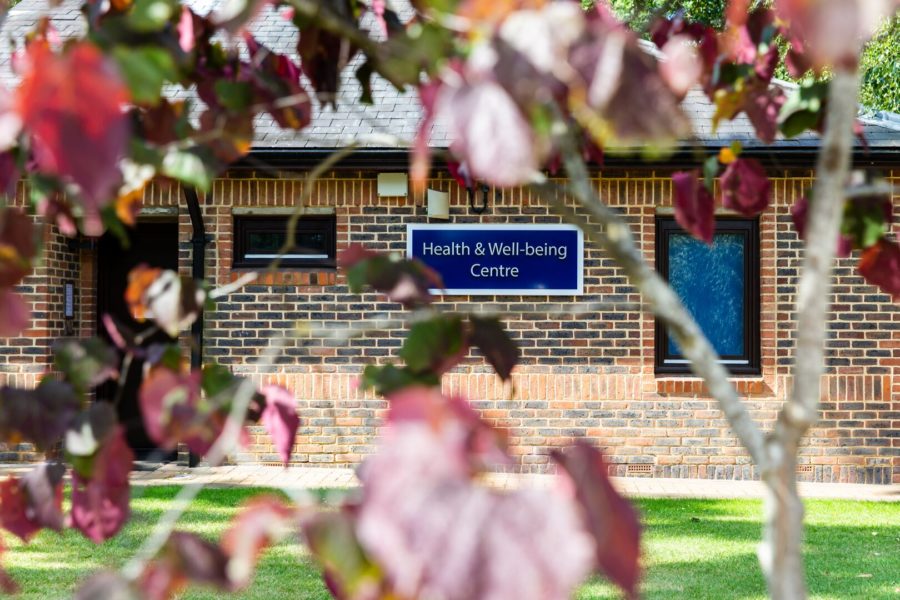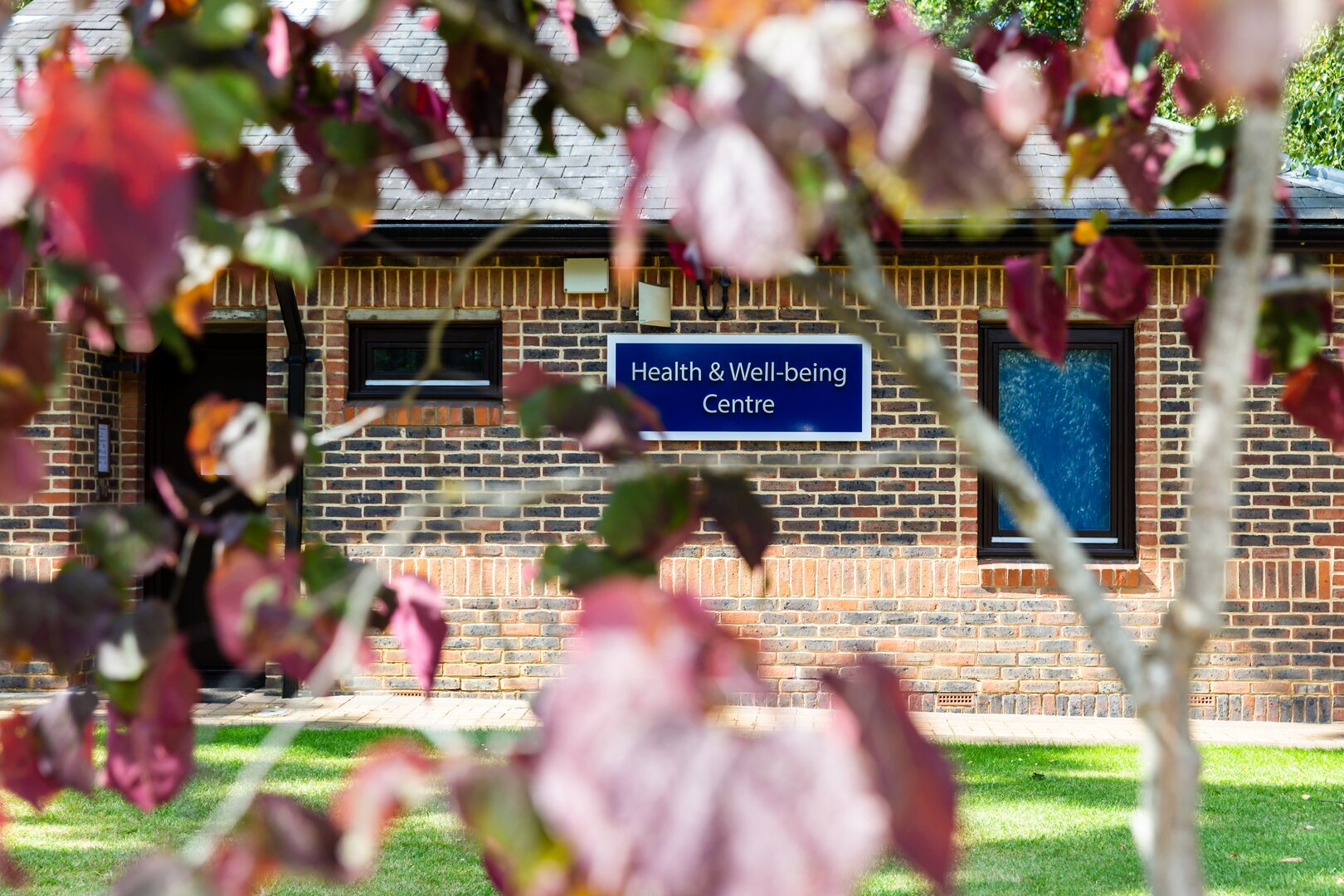 Well-being
Pastoral care for all students at LVS Ascot is excellent, and none more so than within our boarding community. The school has a bespoke Health and Well-being Centre (HAWC) on its campus, which provides triage throughout the school for all medical issues and concerns, and is staffed by qualified medical professionals. This means if there is any injury, illness or medication required during the school day, our nurses and other staff are on hand to offer help and advice. There are also single bedrooms to keep ill boarders overnight if required, and our international boarders are registered with our local GP service if ever a doctor is required.
In addition, within the HAWC there is our Well-being Hub, a welcoming and calming space where students can drop in during the school day for a chat if they are feeling overwhelmed or anxious. This facility supports their social, emotional and mental health needs and students can visit to share their feelings and receive guidance on managing anxiety positively, and learn stress-relieving techniques and undertake mindfulness activities. Our on-site counsellors are also available for appointments if needed.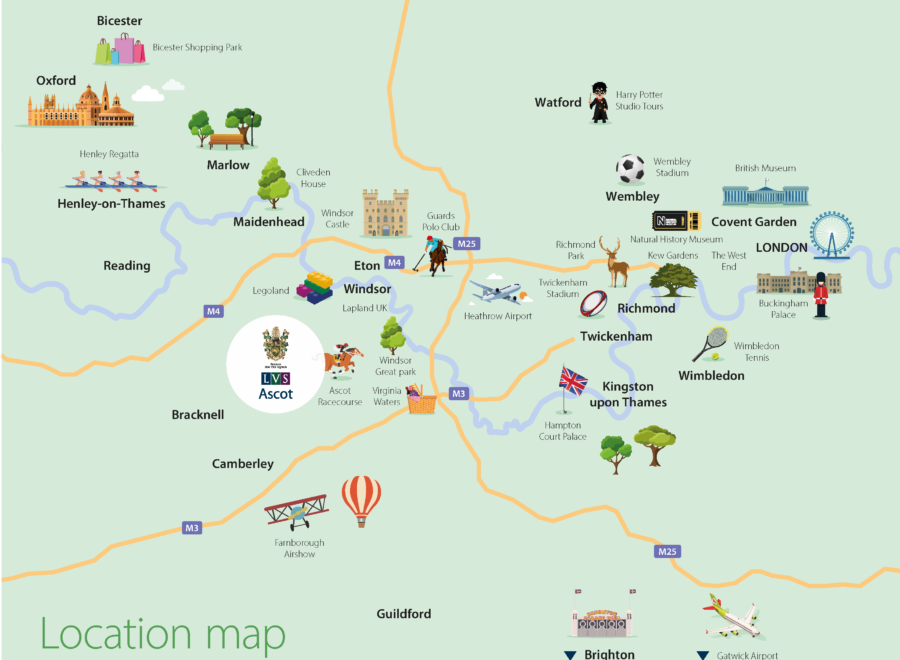 Ideal Location
London Heathrow (LHR) Airport
London Gatwick (LGW) Airport
Richmond
Twickenham
Windsor
Eton
Oxford
Brighton
Legoland
Lapland UK
Our three children are spread across three boarding Houses at LVS, but each feel at home and thoroughly enjoy the LVS boarding community. All the LVS boarding staff are fantastic as one team – supporting and guiding our children, and making boarding life the fun it should be. We can't recommend boarding at LVS more highly!
Haylee & David Morath, Parents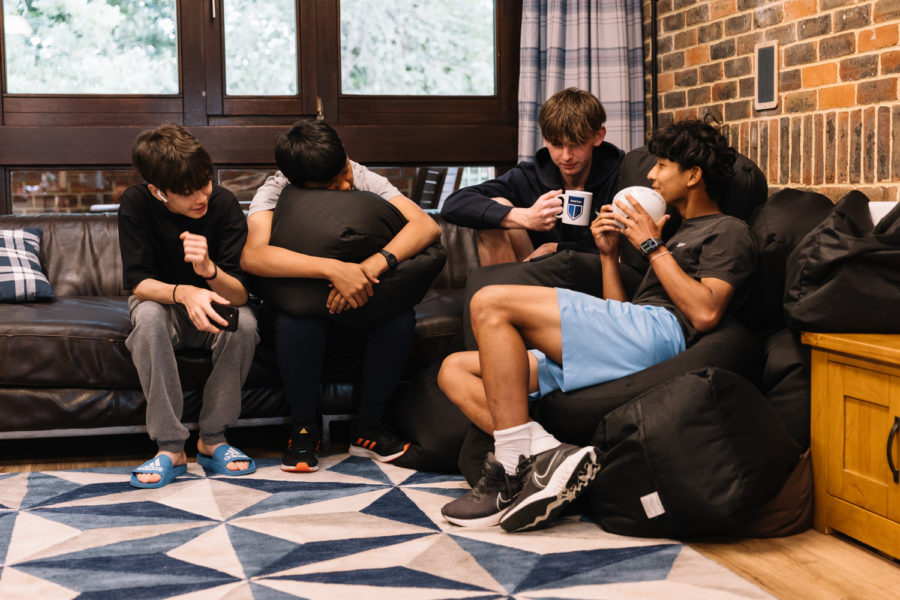 Life as a Boarder
Discover what life is like for boarders at LVS Ascot
Pre-9am
Post-4pm
Weekends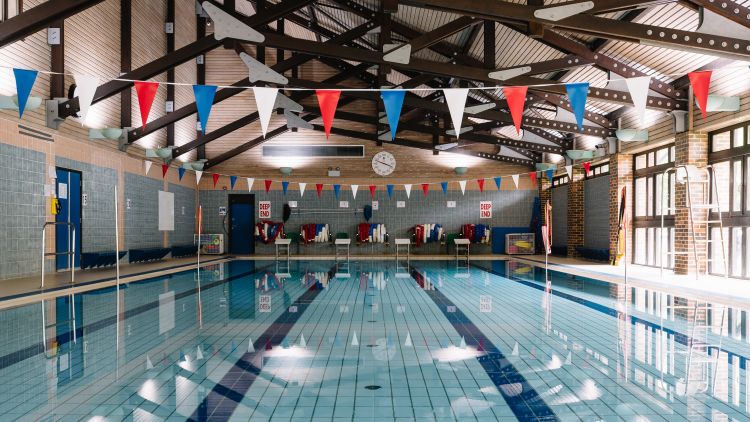 Modern, Well-Equipped Campus
Our campus includes all our Infant & Junior School, Senior School and Sixth Form facilities as well as our four boarding houses within a spacious 26 acre site.
26 acres of parkland
Large freshwater lake and environmental garden
Modern dining room, superb catering facilities
Modern and fully equipped science labs
Well-equipped music and music tech room
Outdoor open-sided classroom