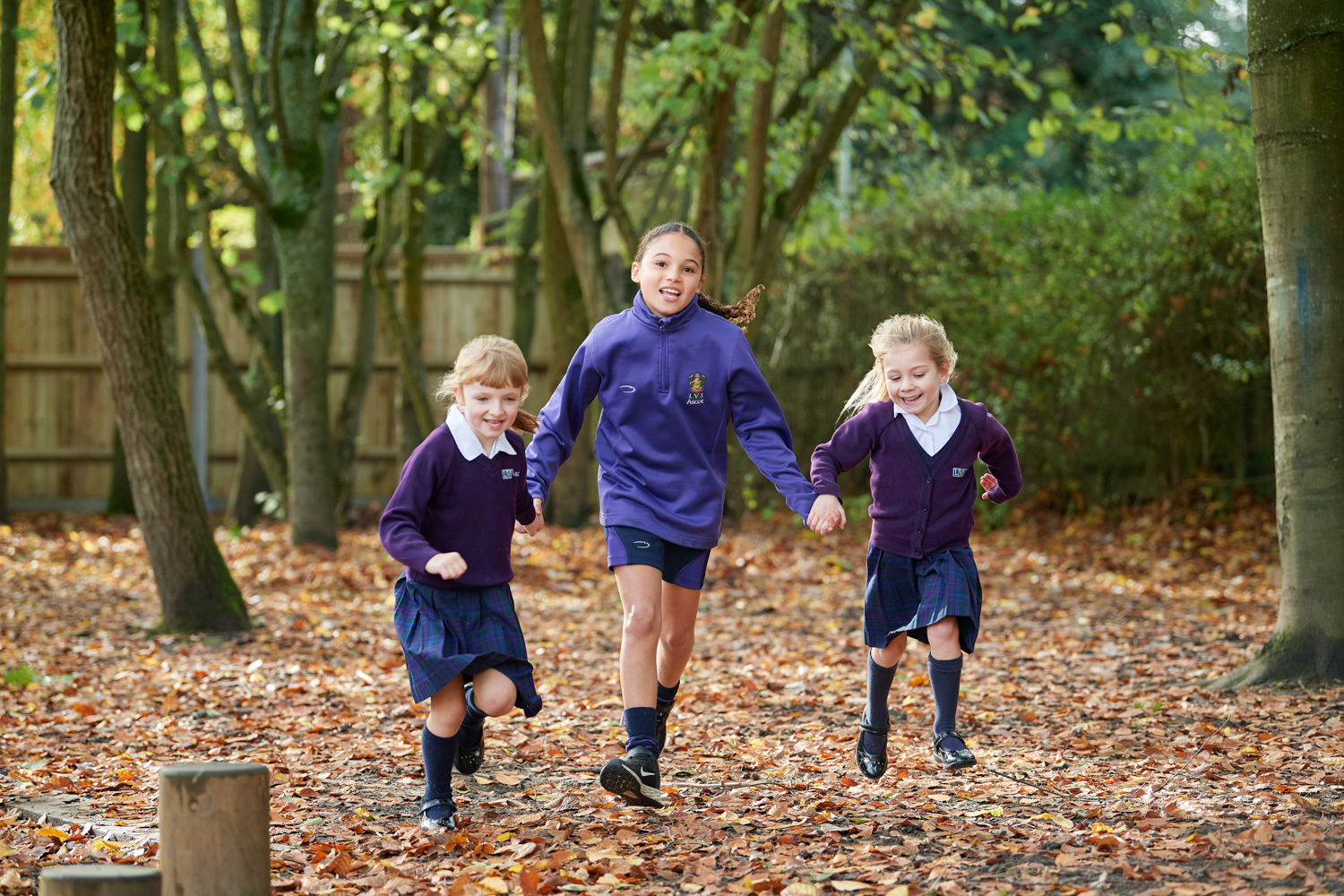 Our Campus
LVS Ascot is set in 26 acres of beautiful parkland, with everything on one campus in a wooded setting. Our rural position is only a thirty-minute drive from Heathrow airport and close by to major motorways giving easy access to other London airports. We also operate a fleet of minibuses to bring students to and from the school.
"Our son feels totally secure, at home, and loves the sense of community, belonging and loyalty"
-Jules & Sammy Sampson, Parents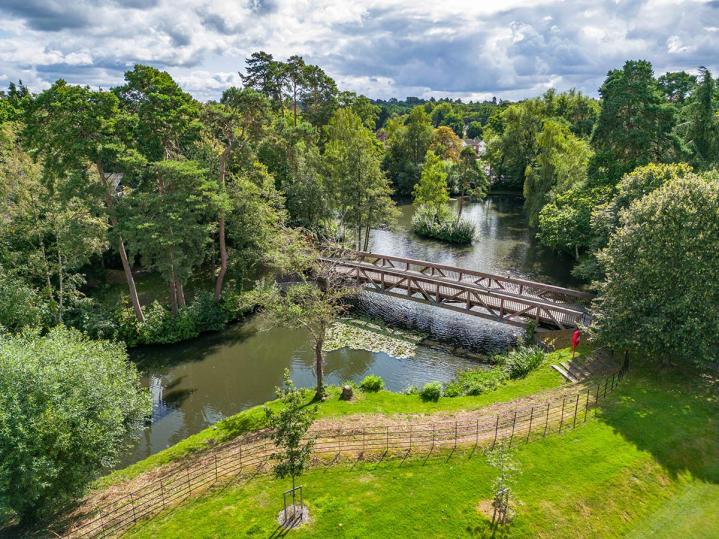 Visit our Campus
At LVS Ascot we are proud of our beautiful campus and its excellent facilities.
Come and see it at one of our Open Days or book a private visit.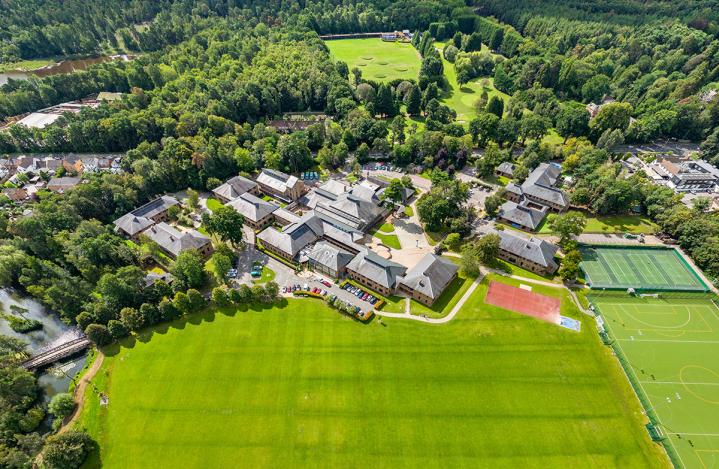 Secure Parkland
Our large and secure wooded campus is spotlessly maintained by our superb estate team, as you'll see if you come for an open day or pay us a visit. Although we have over two hundred years of history behind our school, our facilities for students are modern, hi-tech and amongst the best in the UK.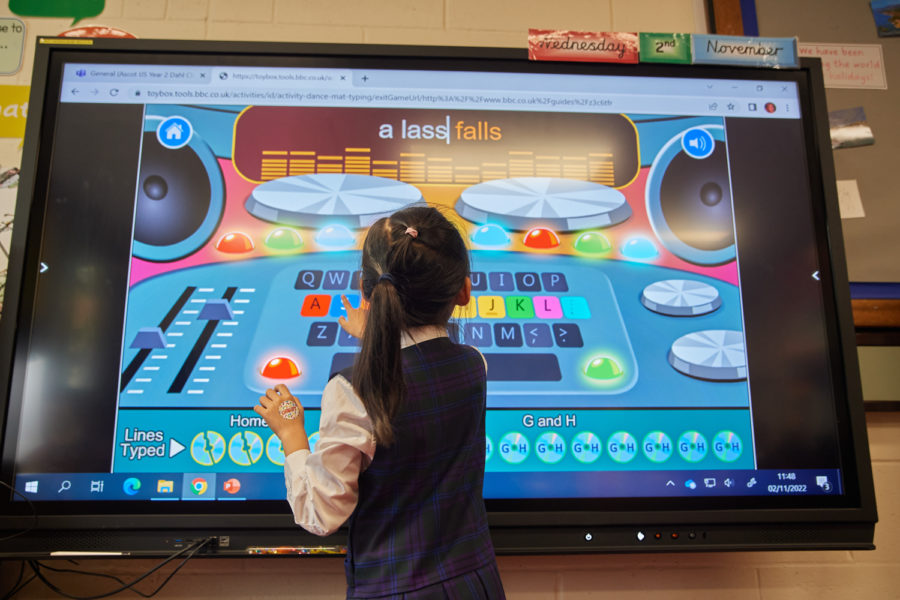 Modern Classrooms
Our comfortable, well-equipped and modern classrooms feature state of the art digital displays and other teaching aids. From science labs equipped with all the latest apparatus to art rooms with 3D printers, we invest heavily in ensuring our students are fully equipped for their time at university or their modern working life beyond LVS Ascot.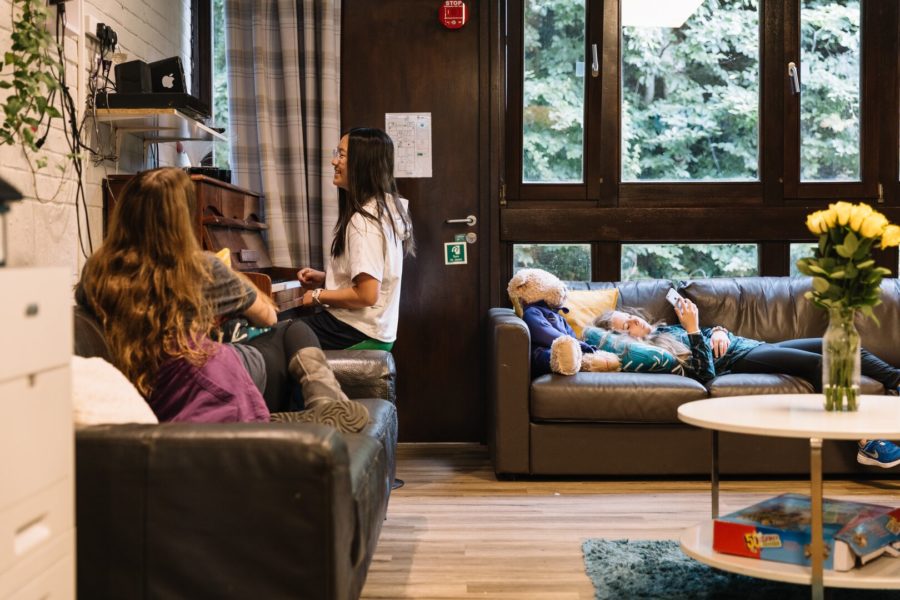 Boarding Houses
At LVS Ascot we have both day students and boarders (from the UK and eighteen other countries). Our four modern boarding houses are all located on our campus which means they are secure, comfortable and well maintained by our own teams. Our students come from a plethora of cultural backgrounds. LVS Ascot treats boarders as individuals and provides an on-site environment in which all can flourish.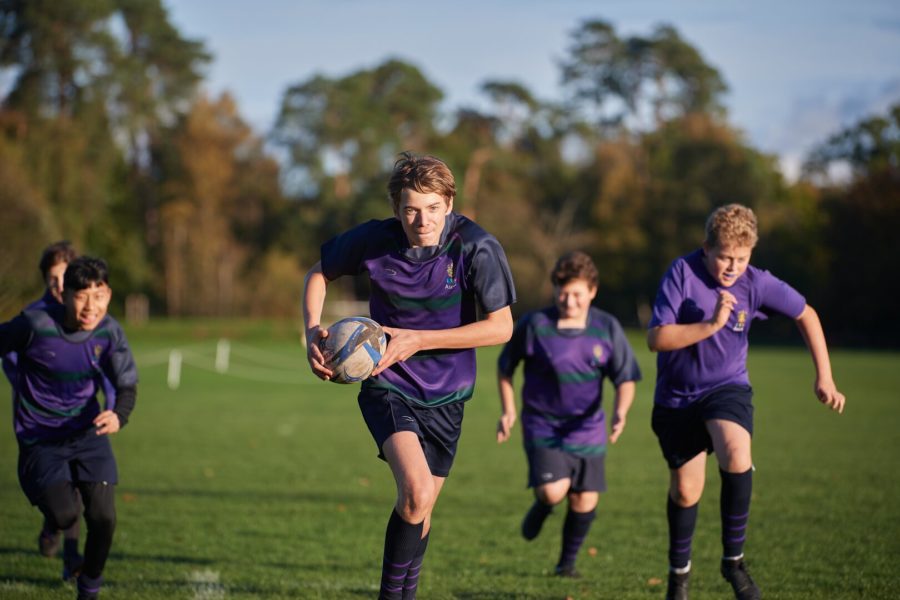 Sports Facilities
Our main school sports are football, rugby, cricket, hockey, netball and rounders. We have well-maintained grass pitches on our campus for all of these sports.
We also have indoor facilities for sports such as handball, badminton, swimming, and basketball.
As the English weather can be temperamental, we also have an Astro all weather-pitch.
For general health and training we have a gym and fitness centre with a range of modern equipment.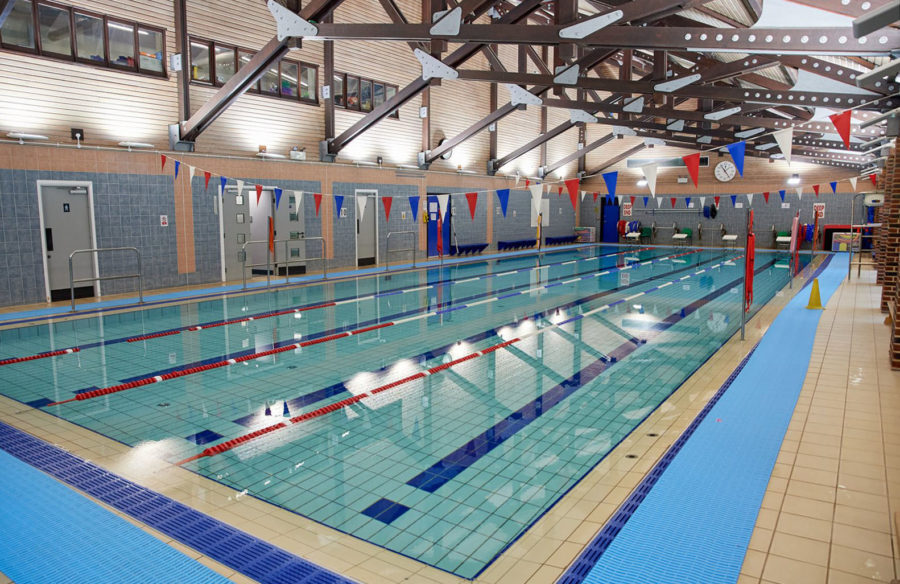 Swimming Pool
One of our most popular facilities is our 25m indoor heated swimming pool which gets used all year round for training, fitness and leisure.
Reception to Year 6 have weekly lessons, with Years 7 – 9 having ten weeks of teaching each year. In Year 10 we move on to lifesaving and personal survival training, with swimming also on offer in the Sixth Form.
There are also swimming clubs before and after school with swimming galas during the year.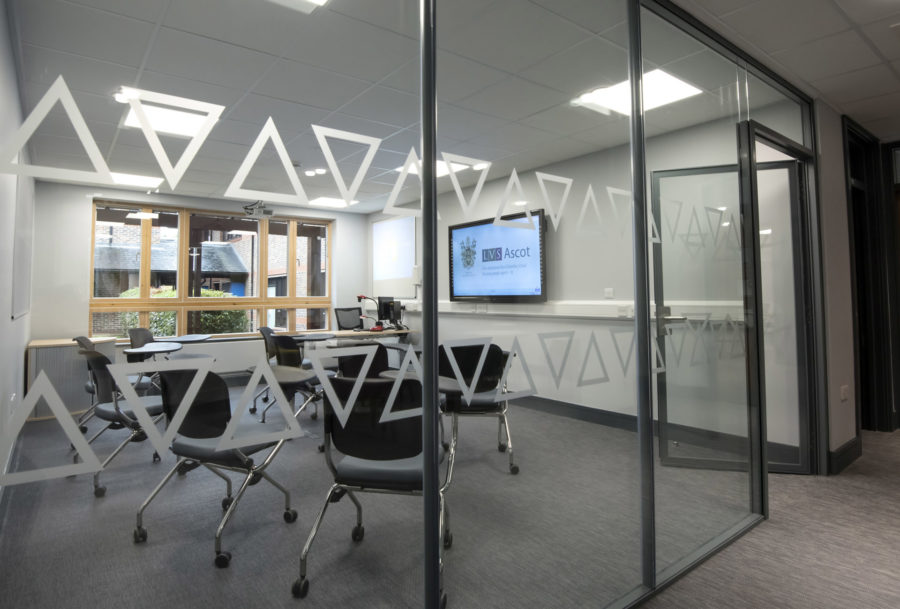 Sixth Form Centre
The LVS Ascot Sixth Form Centre was redeveloped to allow students the space to socialise and study in an area that is uniquely theirs, whilst still maintaining the buzz and community that is being part of the wider LVS Ascot community.
Our Sixth Form Centre was commissioned to recognise the requirements that our older students have for a dedicated space as well as delivering a study facility that provides a stepping stone to higher education and the workplace.
The range of purpose-built linked rooms supports our student's successes in their A-level and vocational studies. Sixth Form students also have sole access to an outdoor study and refreshment area.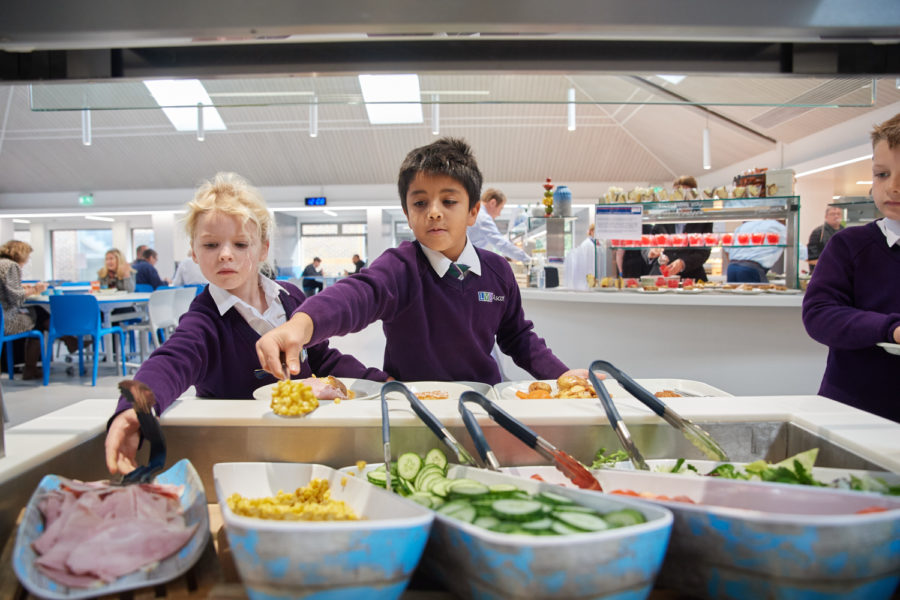 Dining
Our large dining hall is the setting for fantastic three-course lunches for all our students. Our superb food is provided by a team of talented chefs and cooks. They also cater for our vegan and vegetarian students, as well as those with allergies, food intolerances or specific diets.
In addition to lunch, breakfast and supper is also provided for our boarders. These are also available to our day-students with parents that want to take advantage of our early drop-off breakfast club or an after-school supper with a later collection by parents (a small fee applies).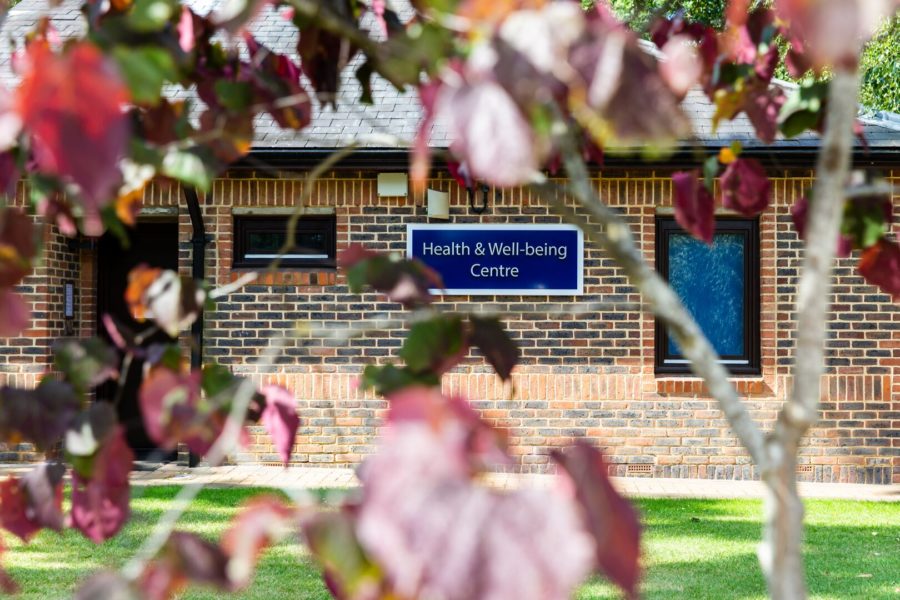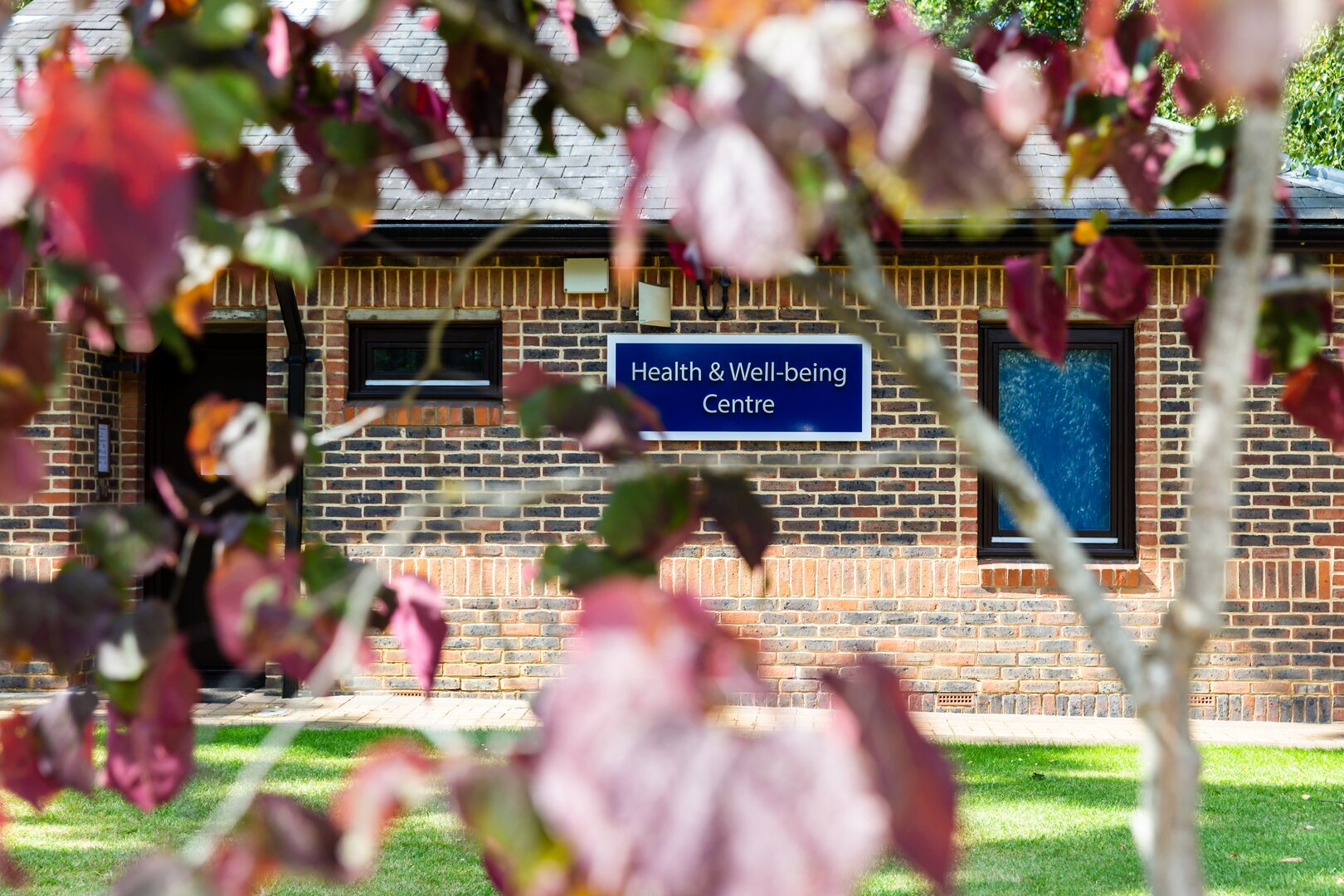 Health and Wellbeing Centre
We take our students' wellbeing extremely seriously. Our Infant & Junior school children have their own paediatric trained counsellor available by referral by parents or teachers. She works brilliantly alongside our students. For older students we provide lessons on resilience and stress management, and we have trained staff in our Health and Wellbeing Centre they can access at any time.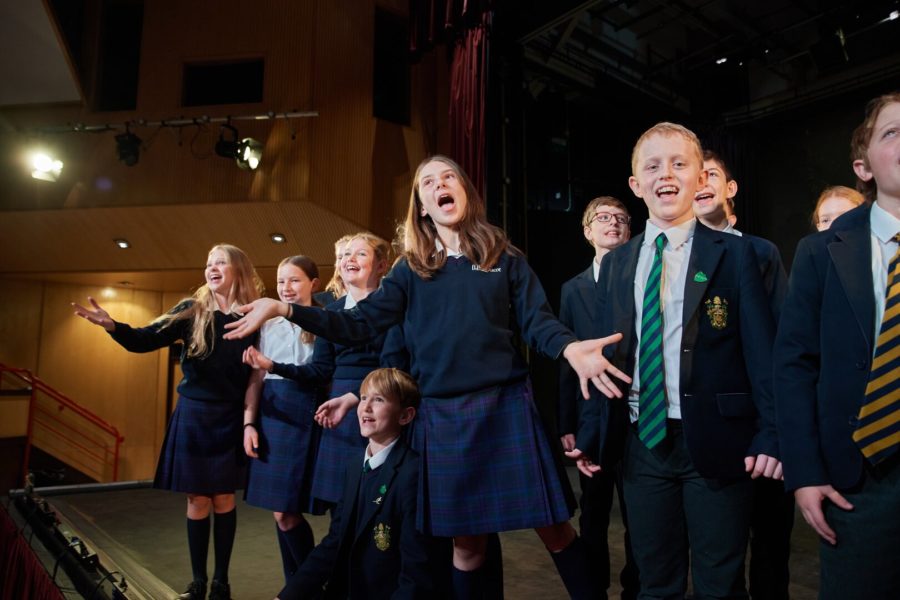 Theatre
At LVS Ascot we have superb facilities for our students that study or enjoy the Performing Arts. This includes the 250-seat Britvic Theatre with state-of-the-art sound and lighting equipment. The theatre is used for our school productions, music concerts and recitals.
We have specialist drama and music teachers available for extra-curricular lessons for all students. Our acting tuition aims to enter students for LAMDA examinations (London Academy of Music and Dramatic Art).
Our music teachers include specialists in piano, violin, guitar, drums, singing, woodwind, brass.
All of our drama and music teachers can be contacted directly to discuss extra-curricular lessons for any age or level (fees apply).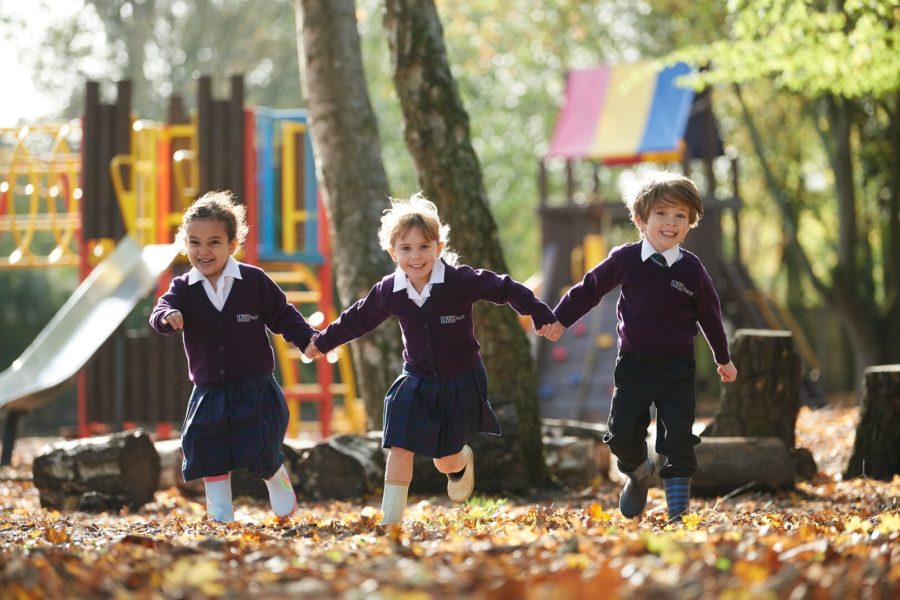 Outdoor Teaching
Infant and Junior lessons at LVS Ascot often taken place outdoors regardless of the subject but we are fortunate enough to also have an outdoor classroom, including a beautiful timber gazebo providing seating, shade and shelter during lessons. The classroom is nestled alongside our pond, nature and garden area, where the children grow produce in the polytunnels and raised beds.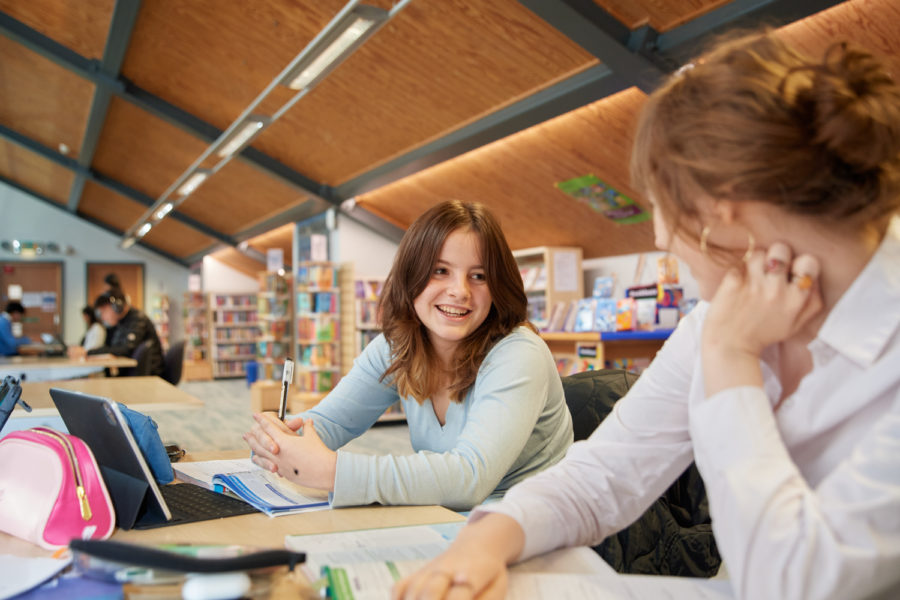 Library
Our Learning Resource Centre offers a quiet study space with a large number of comfortable workstations. We have access to thousands of printed books, and thousands more via our online resources. Our experienced LRC staff get to know our students individually and they are always there to help with their study requirements.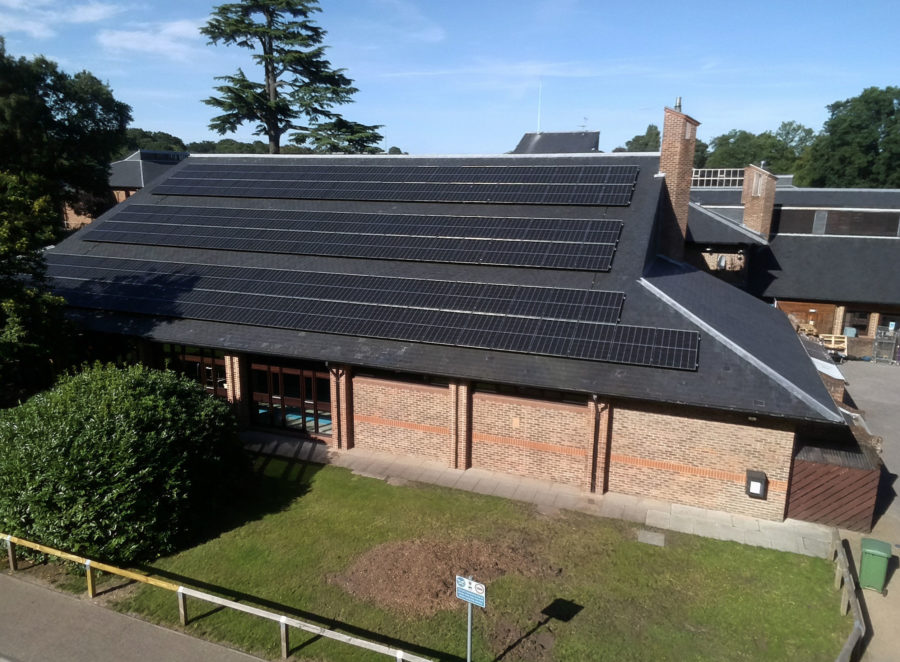 Sustainability
We have invested heavily in reducing our carbon footprint. LVS Ascot has multiple EV charging points to encourage staff use of electric vehicles, our old gas boilers have been replaced by condensing boilers, we have begun installing over 850 solar panels and we even grow our own bedding plants in a new poly-tunnel.
Our Excellent Location
LVS Ascot is in a safe and secure rural setting, but it is only around half an hour's drive from Heathrow Airport and close to the M3, M4 and M25 motorways. We also operate a fleet of minibuses to bring students to and from the school.
We are almost next door to the world-famous Ascot racecourse which hosts the annual Royal Ascot horseracing meeting. On our doorstep is the historic town of Windsor, which is home to the royal residence of Windsor Castle, the expansive Windsor Great Park and the Legoland Theme Park. Our students, therefore, have plenty of opportunities for trips to local attractions and work experience with local employers.
Virtual Tour (click any label to start)
Tap and hold to move left and right: