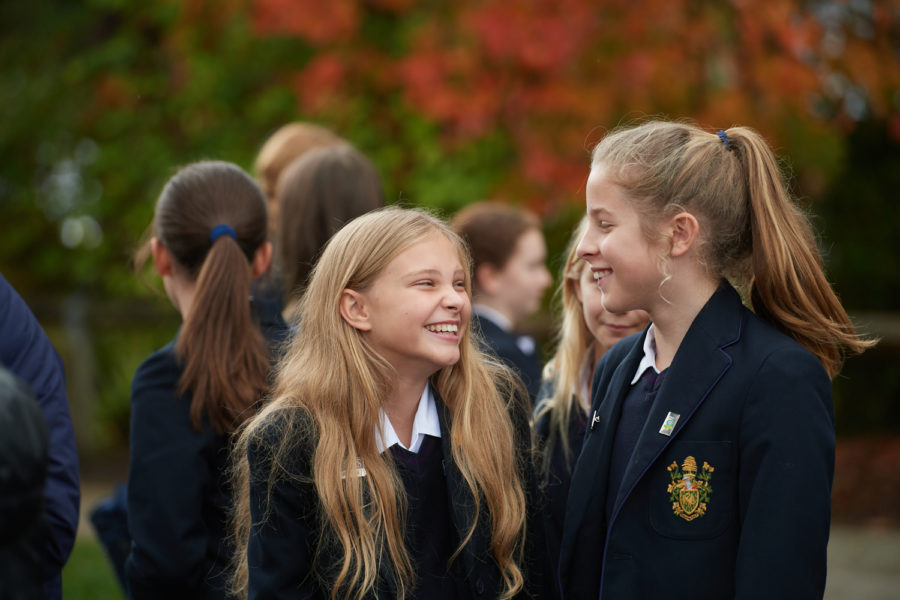 LVS Ascot Senior School is our day and boarding school for boys and girls aged 11-16.
In Years 7 – 9 we average around 80 pupils per year divided into small teaching groups that follow a wide-ranging curriculum. In addition to traditional core subjects like English, Maths, Biology, Chemistry, and Physics, we also teach subjects as diverse as Philosophy, Technology, Performing Arts, Spanish and French. This gives our pupils a wealth of experience to inform their future subject choices. In Years 10-11 we still encourage a breadth of study. The 'open choice' system we operate at GCSE allows pupils a degree of personalisation as they begin the process of subject specialisation.
Pastoral care is an essential part of life at LVS Ascot, with each pupil placed in a tutor group and a school-house with a tutor who oversees both academic and personal development. All Senior School pupils also participate in our extensive programme of sports, music, drama and a diverse range of clubs, societies and activities. Be they day-pupils or boarders, we care about the well-being and happiness of every individual.
We also have a Sixth Form Centre on our campus that students can progress to after Senior School.
Come for an open day, or a visit, and learn more about us. You'll be amazed at what we offer.
"We 'stumbled' across LVS as a school and it has been the best thing I could have wished for, for both of my kids"
Nickie Locke, Parent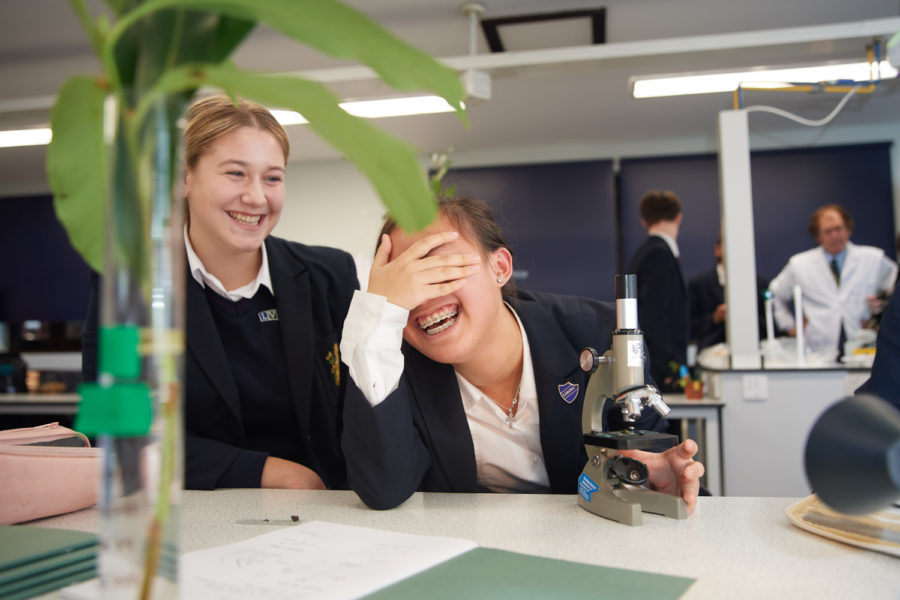 GCSE Options
At LVS Ascot our Senior School students can study a wide range of GCSE subjects.
In Maths we stream our students into ability sets from Year 7, and then in English and Science from Year 8. No other subjects are streamed.
Our classes average around fifteen students, although that may go up in a top-set English or Maths class.
In Year 9 students choose their options for GCSE Subjects.
Our students are supported through a combination of subject-specific enrichment, breakaway classes, speakers and trips. We are also members of the National Association for Able Children in Education, and we use their framework to judge how well we cater for our most able students.
If a student is struggling, they are assisted by a combination of teacher and pastoral support. If required, we can also call on our dedicated Additional Learning Needs Department.
Extra Activities
At LVS Ascot, our Co-Curricular programme is focused on developing our student's self-confidence to make them into an all-rounded individual. This helps towards a more positive impact in the classroom and beyond.
We have a varied programme within the Senior School spread across four main areas:
Sport
Drama
Music
Duke of Edinburgh Award
Students are encouraged to participate in as many of these activities as they are able to. They take place before, during and after the school day.
The ethos of our Co-Curricular activities is based around our E4 programme of Exercise, Enrichment, Enjoyment and Extension.
Campus
Our beautiful parkland campus includes all our Infant & Junior School, Senior School and Sixth Form facilities set in a spacious and secure 26 acre wooded site.
We have many facilities onsite including boarding houses, sports pitches, indoor swimming pool, theatre, dining hall, forest school, garden, library and a sixth form centre.
LVS Ascot is in a safe and secure rural setting, but it is only around half an hour's drive from Heathrow Airport and close to the M3, M4 and M25 motorways. We also operate a fleet of minibuses to bring students to and from the school