A Day In The Life Of A Boarder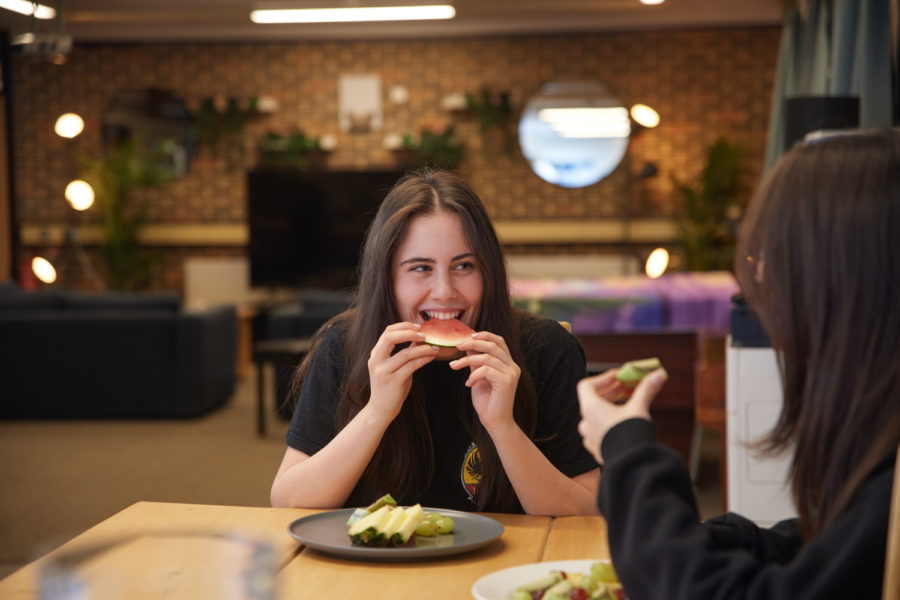 Pre-9am
On weekdays boarders wake up at 7am, and after showers, changing and getting any sports kit/equipment ready for the day ahead, they make their way over to our dining hall for a fantastic breakfast. All tastes are catered for, whether a full cooked breakfast is required or simply fresh fruit, pastries, cereals or toast, there is always something to ensure a healthy start to the day. After breakfast and having collected their belongings from the boarding house, students then make their way to their tutor group at 8.30am for registration and the start of the school day.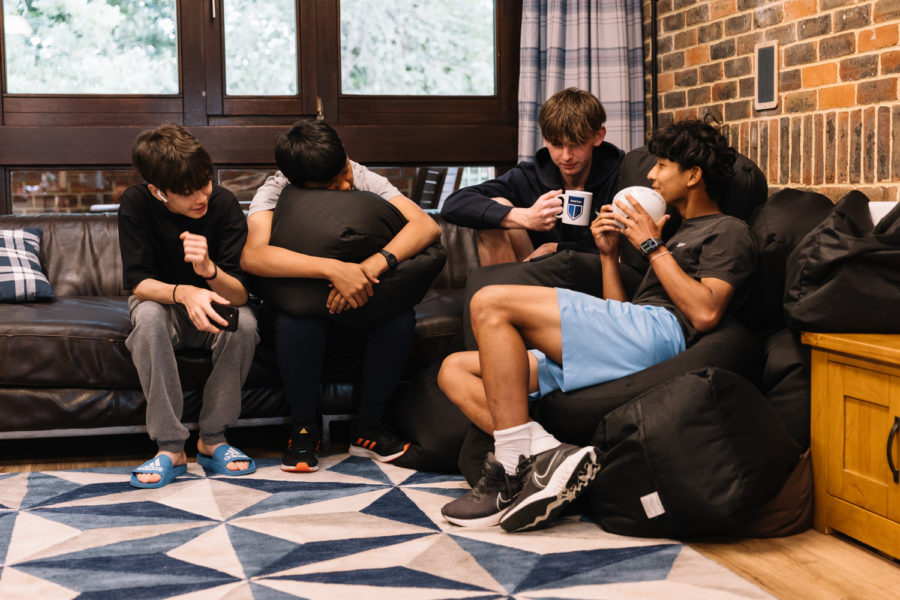 Post-4pm
The school day at LVS Ascot ends at 4pm for day pupils, but our boarders continue to have a fully supported provision after school, starting with some free time and/or activities before supper at 6.00pm. This might be co-curricular clubs such as sport, art, chess or film club, but can also be a time to make use of our fantastic facilities here on campus such as the pool, astro or basketball and tennis courts.
After supper, boarding students have a period of prep/homework in their houses or the LRC until 8.30pm. This is a quiet time where all boarders are expected to work hard to ensure their homework commitments are fulfilled and they complete coursework and assignments set by their teachers. Boarding staff and resident tutors are often on hand to support the students with their prep tasks.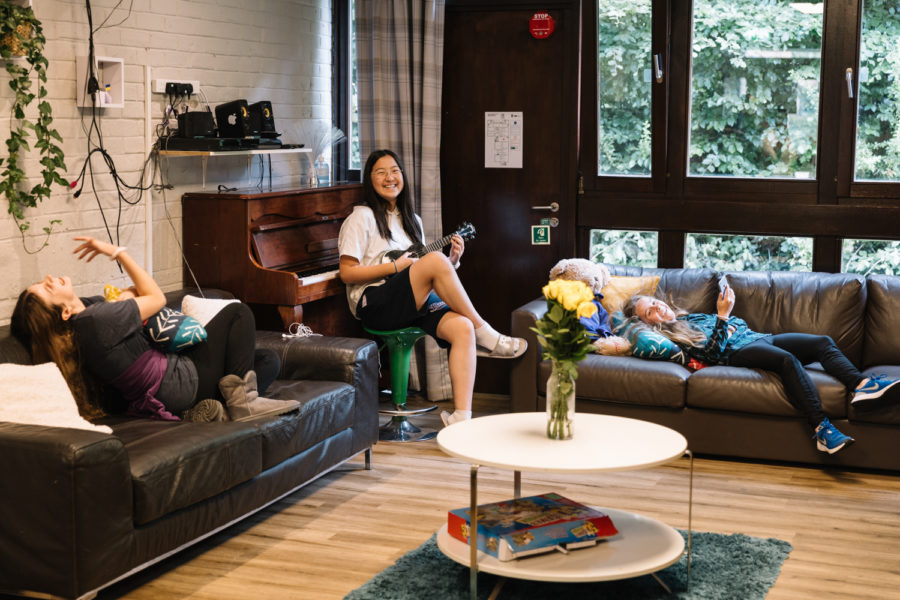 Weekends
At weekends, the life of our boarders can be busy but always great fun and hugely rewarding, a time to forge lasting friendships and enjoy the freedom of our beautiful campus spaces and facilities.
On a Saturday for many boarders it may start with an early breakfast and then off to sporting fixtures and matches against other schools, for others some free time. On Saturday afternoons there are often activities and trips organised. Examples of these are Ice-Skating, visits to the coast and historic places of interest, theme parks or playing dodgeball. In the summer months there may be a boarders BBQ with outdoor games and water slides.
On a Sunday the students enjoy a lie in and then indulge in a delicious late-morning brunch followed by some time to complete any prep/homework, before some other organised activity take place in the afternoon. Having use of the school's minibus fleet at weekends means trips off site can be facilitated more easily.
The weekend ends with a full roast dinner supper and then welcoming our weekly boarders back into house, before some free time and getting ready for the school day on Monday.
LVS has provided our son with a perfect mix of pastoral and educational encouragement, guidance and structure which has really helped him to develop and grow into a confident, capable and engaging young person.
Jules & Sammy Sampson, Parents