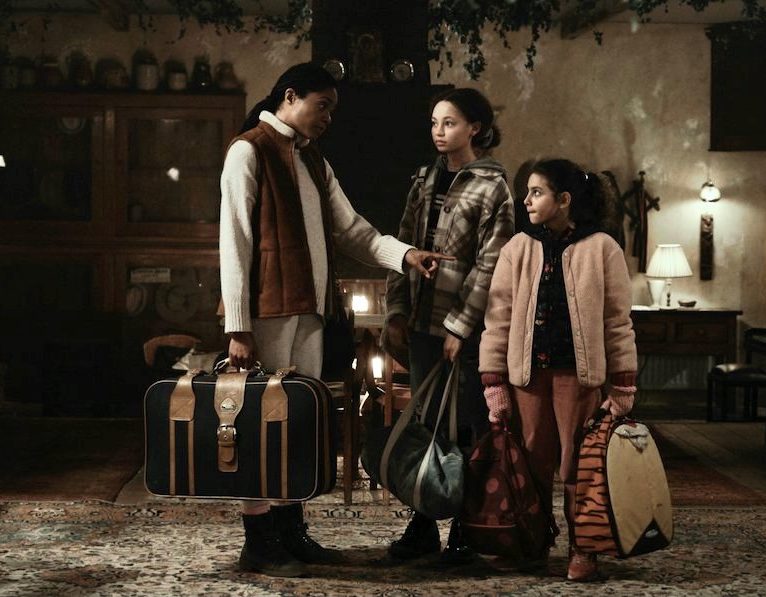 Up and coming young actress Charlotte Gairdner-Mihell, pupil of LVS Ascot, has won a Sir Anthony Seldon Arts Award to begin her studies at the highly prestigious Wellington College, renowned for nurturing gifted children to help them reach their full potential.
A pupil of LVS Ascot since Reception, aged four, Charlotte is set to leave her school of the past eight years to further develop her academic and acting career, which has already seen her shine in a lead role in the hit Sky Atlantic/HBO television series, The Third Day, starring alongside A-list actors Jude Law, Naomie Harris, Katherine Waterston and Nico Parker – her on screen sister.
Charlotte's dad, Nigel Mihell, said: "Charlotte has been really lucky. LVS Ascot has been such a great and supportive school. The school's principal, Christine Cunniffe, has been amazing throughout the whole process, really encouraging Charlotte to seize this opportunity. Wellington College is such a phenomenal place and the fact that both schools have had a respectful relationship with each other through the process has been wonderful."
Charlotte admitted that leaving LVS Ascot, the only school she has ever attended, will be an emotional time as she says goodbye to friends and teachers to begin at Wellington College this September, for the start of Year 9. "I'll really miss my friends and it will take some getting used to, as I've only ever known being at LVS Ascot, but I'm very excited about starting at Wellington College, especially as I will get to perform in its GWA Performing Arts Centre."
Charlotte will have access to a number of different LAMDA teachers (the awarding body for speech and drama), a number of whom specialise in TV and Film acting and who are well-equipped to support her with all the future auditions for television dramas and more.
In addition to having a leading role as Jude Law and Naomie Harris' daughter Tallulah in The Third Day, Charlotte has since auditioned for famous American film directors, including Steven Soderbergh, who is best known for being the director of Sex, Lies and Videotape, She was also in the running for a role in a forthcoming addition to the  Star Wars series on Disney+, until she was thwarted by Covid-related travel restrictions,  but Charlotte is undaunted by the set-backs. Supported by her agent, The BWH Agency, she remains fully focused on her ambitions to have a successful career as an actor.
Charlotte said: "I'm really looking forward to my next part and my move to Wellington College, and I couldn't be more grateful to LVS Ascot, which has been so supportive over the years, allowing me time off for The Third Day and other filming, as well as to take part in auditions. Acting has always been my dream, since first seeing child actors on TV, and I've been lucky to get signed to the amazing BWH agency and for being involved in something as big and successful as The Third Day."
Principal, Christine Cunniffe, said: "Charlotte is a popular pupil and will be sadly missed by her teachers and friends, but we couldn't be more pleased to see her achieve Wellington College's Sir Anthony Seldon Award. Charlotte has proven herself to have terrific talent and we couldn't be more proud. We wish her every success for the future."
You may also like to read