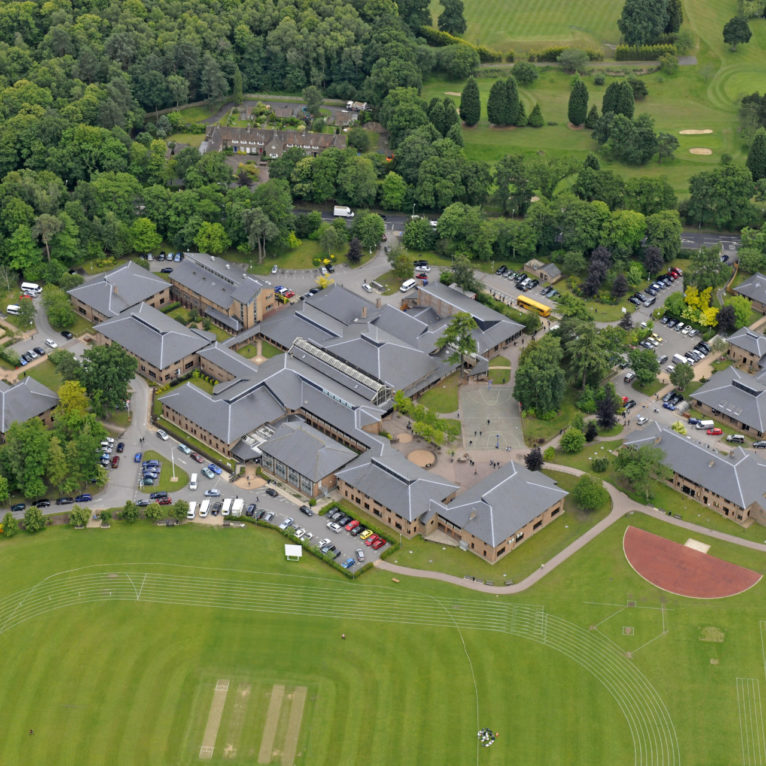 Choosing a school for a much-loved child is never easy, so the manager of a sports club in Berkshire decided to find out more about LVS Ascot, a school he knew well and had been impressed by the behaviour of the pupils – and, as he discovered, working in the licensed drinks trade, he was also entitled to a discount on the fees.
LVS Ascot is an impressive, purpose-built independent day and boarding school, which they had visited. Owned and operated by the Licensed Trade Charity, LVS Ascot was established 230 years ago to assist children of, at that time, poor publicans. This multi-ability school is now a thriving and successful educator of pupils from varied and diverse backgrounds, aged from four years old to 18, with sports, science, drama and art facilities that are second to none.
"We were really impressed by the fantastic facilities and being independent, it became an aspirational thing for us," said Will, who has been a sports club bar manager for over 20 years, adding that it was easy to apply for a place, just ticking the relevant box to show he was a personal licence holder.
Discounts are available for people who have been employed in the licensed drinks trade for more than five years, along with bursaries for children needing additional financial support. There are also scholarships available for those pupils excelling in specific areas, from music and art, to sport and academia. These bursaries, scholarships and discounts can provide between 20% to 100% off the annual school fees.
It was only a matter of a few weeks before Will received notification that his child's application to join the primary school had been accepted – along with offering him a 20% discount off the school fees.
"Our child is loving the school," says Will, who describes LVS Ascot as a wholesome environment, where teachers encourage an interest in and love for learning. "They come home excited about what they've discovered that day. The teachers focus on a particular topic for a term or half-term, for instance, transport, which is linked to maths, English and other subjects. They have been really excited to tell me all about the Wright Brothers and Amy Johnson – it's like all this information is being absorbed without being aware that they are being taught."
Will continues: "At our child's previous primary school, there was a big emphasis on getting things right and learning almost parrot fashion. It wasn't a teaching method that worked for us, as a family – no-one was being challenged or encouraged to take a risk by asking a question or having a go at something. LVS Ascot's philosophy is always to give it a try, it doesn't matter if you get it wrong. The teachers encourage the children to push themselves and attempt something new."
For parents, there is plenty of parent-teacher interaction. Will explains: "There are no rules about when you can ask a teacher a question, or let them know about something happening at home. We just email the teacher and no matter how daft we might worry our question is, the teacher is always understanding and keen to help.
"LVS Ascot really cares about creating a happy well-rounded child. The education is important, but it's also about developing them into the best person they can be."
In addition to the amazing facilities, which includes an all-weather sports pitch, swimming pool and theatre, Will says the school provides lots of extra-curricular activities, from school trips to playing inter-school sporting fixtures. "They do interesting and quirky things with the kids too, such as taking them to the local recycling centre – which our child has literally not stopped talking about."
With both parents working, Will is also appreciative of the wrap-around school care that's available, from breakfast to after school clubs. "When you're a busy parent, in full-time employment, it's not always easy working around school hours. The school understands this and is geared up to support the busy parents. We are so happy and grateful to be part of the school."
You may also like to read