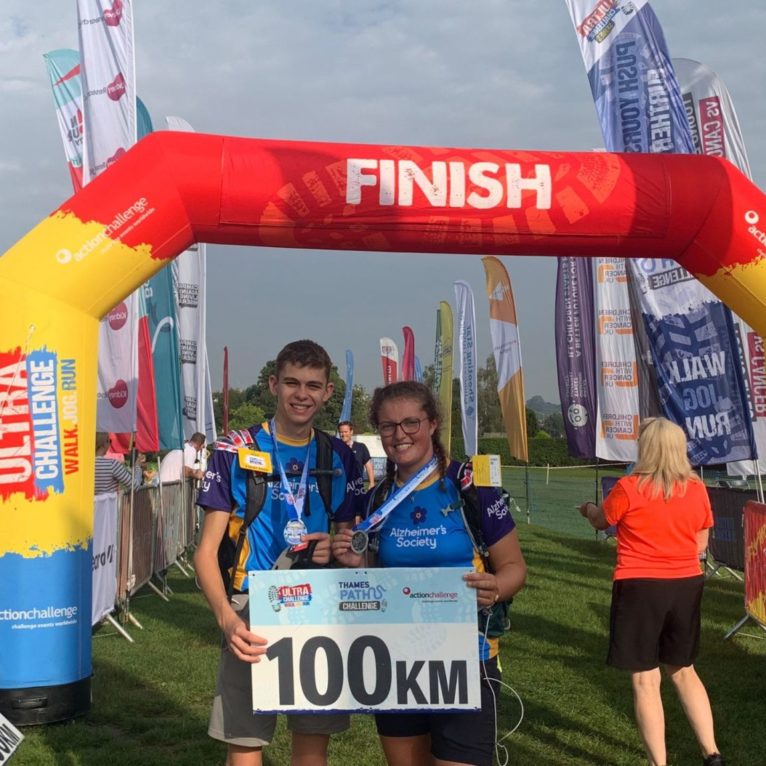 The Thames Path Challenge is a 100km event from Putney Bridge to Henley, there are options to do quarter, half and full lengths. Sarah in Year 13 and William who has just left LVS to continue his educational journey at Surrey University decided to keep going through the night, walking the full 100km without stopping. This meant that from 50-75km they were in the pitch black. William said "We only had head torches and glowsticks on the signs to guide us, this was quite demoralising as you couldn't see where you were but very rewarding. We crossed the finish line at 9:27am having started at 7:00am the previous day and walked 130000 steps over the event."
They go on to say:
"Both of us have been personally touched by Alzheimer's within our families. This experience motivated us to take on The Thames Path Challenge for Alzheimer's Society, to make a difference in the lives of those affected by dementia. The support we received from our school, LVS, was remarkable. Several teachers and sixth formers generously donated to our chosen charity, Alzheimer's Society. They helped spread the word about our fundraising efforts throughout the school community. We both gained valuable experience of perseverance and patience and everyone was very friendly, there was a real sense of camaraderie between all participants which helped us push through."
Sarah said "Knowing the struggles families with Alzheimer's face was a huge motivator to carry on, especially when we decided to carry on through the night." We hope our journey inspires others to join the fight against dementia and support organizations like Alzheimer's Society in their crucial work. Together, we can make a difference in the lives of those affected by this devastating condition.
You may also like to read