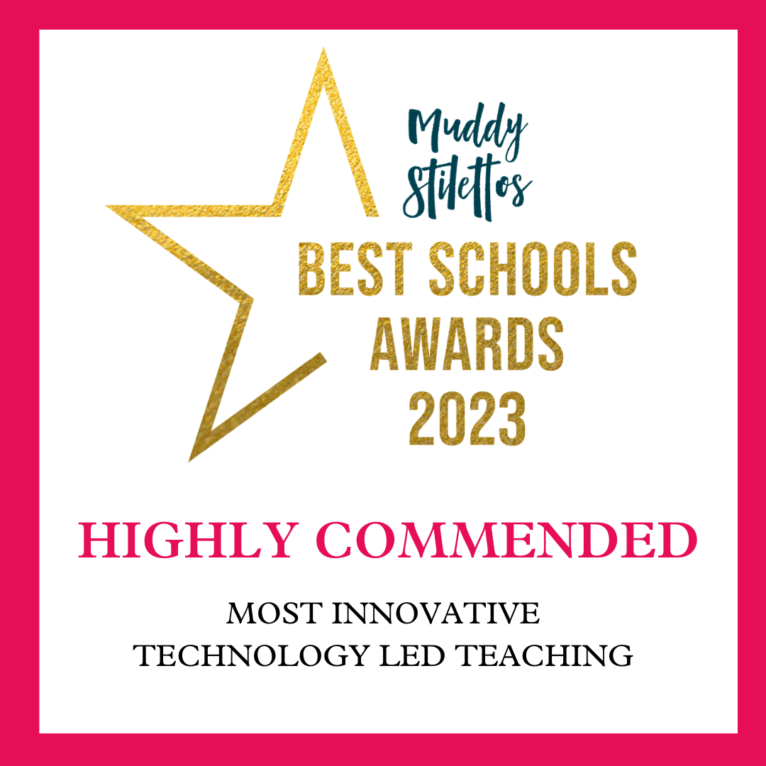 We are delighted to hear that we have been highly commended in the category of 'Most Innovative Technology-Led Teaching' in the 2023 Muddy Stilettos Schools Awards!
"The Muddy Stilettos Best Schools Awards offer a unique, modern perspective on what it takes to be a brilliant independent school in the UK" (https://muddystilettos.co.uk/best-schools-awards/).
Recently becoming a Microsoft Showcase School, LVS Ascot is well underway on its digital transformation journey and are a part of a global community of schools, sharing best practice and knowledge in the advancement of education.
Bradley Hunt, Assistant Headteacher (Academic) said:
"This commendation represents the tremendous hard work from both our teachers and from our students in embracing technological change in the pursuit of educational enrichment and enjoyment here at LVS Ascot. Through embracing digital transformation across our school, we are starting to see the benefits that technology can bring to the learning outcomes for all our pupils.
This endorsement will reinforce our commitment to incorporating technology at every opportunity in our lessons, to help bring alive both subject content and passion for lifelong learning."
Find out more about Muddy Stilettos here.
You may also like to read