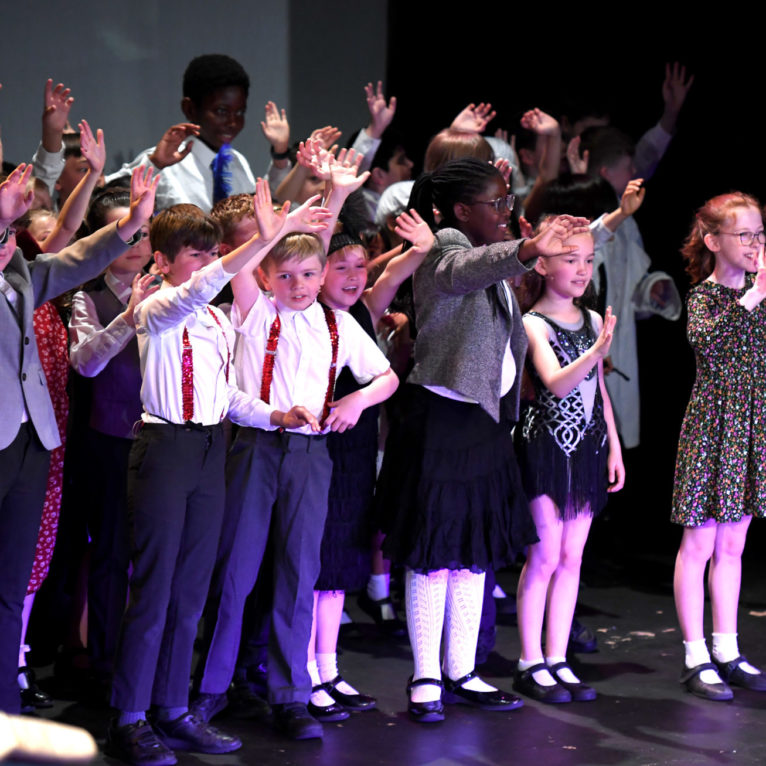 The young stars of LVS Ascot's Year 3 and 4 classes dazzled audiences with their exceptional performance of "Mystery at Magpie Manor" at the school's on-site theatre.
Under the expert guidance of their teacher, Jess Clark, the students showcased their immense talent, leaving the audience in awe of their abilities. Ms. Clark, who directed the production, expressed her utmost pride and admiration for the hard work and commitment displayed by her young protégés.
Jessica Clark, Head of Performing Arts said:
"I am incredibly proud of our Year 3 and 4 students and their outstanding performance in 'Mystery at Magpie Manor, they dedicated countless hours to rehearsals, demonstrated remarkable teamwork, and embraced their characters with unwavering enthusiasm. It was truly a joy to witness their growth and transformation throughout the entire process."
"Mystery at Magpie Manor" is a suspenseful and mysterious play that revolves around a group of clever young detectives who embark on a thrilling adventure to solve a perplexing crime. The students' portrayal of the characters was marked by their remarkable stage presence, impeccable timing, and convincing delivery of their lines.
Britvic theatre (the school's on-site theatre) provided the perfect backdrop for the production, enhancing the students' performances with professional lighting, sound, and staging. The entire atmosphere was charged with excitement and anticipation, creating a memorable experience for all who attended.
Congratulations to the Year 3 and 4 students on their remarkable achievement, and a special commendation to Teacher Jessica Clark for her exceptional guidance and unwavering dedication to nurturing the creative spirit within her students. The future looks bright for these young stars as they continue to explore their passions and unlock their limitless potential.
You may also like to read